About Punta Gorda, FL
Punta Gorda is a city of waterfront parks, downtown dining, and golf course communities in Southwest Florida that magnificently maintains a small town feel.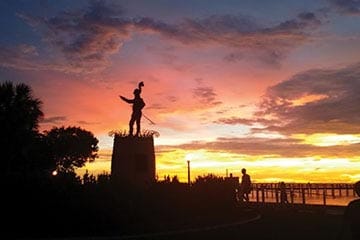 Punta Gorda is located on the eastern shore of Charlotte Harbor at the mouth of the Peace River - along Tamiami Trail between Sarasota and Fort Myers.
Punta Gorda, which means "Fat Point" in Spanish and refers to the way the land juts out into the harbor, was originally named Trabue, FL after Issac Trabue, who purchased the land and directed the planning of the town in 1883. Town settlers met in 1887 to elect a mayor, form a city council, and officially incorporate as Punta Gorda, FL.
Commercial fishing and agricultural trade were very important economically in the city's early days. And like many early frontier towns was a rough place to live at times. However, it was perhaps its winter seasonal visitors that hinted at what Punta Gorda could become.
Railroads, phosphate, and a World War II US Army air field all helped Punta Gorda's growth in the early 20th Century. But, its successes in various real estate booms would be responsible for the Punta Gorda we have today.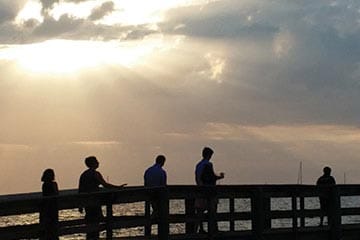 In the late 1950s, local entrepreneurs spurred Punta Gorda's intense growth with the creation of canal-front communities for retirees seeking waterfront and golf course homes with close access to downtown shopping, restaurants, and parks.
Today, Punta Gorda is home to some of the most sought after real estate in the state of Florida with higher home values and lower crime rates than state and national averages.
Historic downtown, public parks, marinas, golf courses, bike paths, fishing, boating, exotic wildlife, and plenty of shopping and dining... you'll find it all in Punta Gorda, FL.